Deputy Assistant National Cyber Director for Cyber Policy and Programs in the Executive Office of the President, Brian Scott, was a guest speaker at NMFTA Membership Meeting.
ALEXANDRIA, Va., October 19, 2022 — Brian Scott, the deputy assistant national cyber director for cyber policy and programs in the executive office of the president, addressed the National Motor Freight Traffic Association (NMFTA) at its October meeting on Monday. In his comments, he commended the association for its initiative in addressing cybersecurity challenges.
"The threat we face is fast moving, sophisticated, and more treacherous," Scott said, noting that infrastructure cybersecurity has been a priority for both the current and prior administrations. "Being safe is a shared responsibility across the organization between the government and the private sector…We continue to evolve as threats continue to change."
He added that cybersecurity is broader than technology. "It's also people and policies doctrine – a holistic way to ensure and address cybersecurity across the spectrum," adding that "we must build in cybersecurity up front as part of the design, putting into place cyber-informed engineering."
Scott cited electric vehicle (EV) infrastructure as an example of this kind of engineering. "This must be built with cybersecurity in mind," he said.
Scott delivered his comments during an address to NMFTA members at its triannual Membership Meeting, held Oct. 16-18, 2022, in Alexandria, Va. The meeting's format was different than previous sessions and included several strategic planning sessions as well as the keynote speech from Scott.
"NMFTA has built a relationship with the White House's new Office of the National Cyber Director (ONCD) given our role as a leader in cybersecurity equipment research, being selected to host the Digital LTL Council, and the advancement of our Digital Solutions Conference," said Debbie Sparks, NMFTA Executive Director, as she introduced Scott.
Coincidentally, October is Cybersecurity Awareness Month. Since 2004, the President of the United States and Congress have dedicated this month to "helping individuals protect themselves online as threats to technology and confidential data become more commonplace." The Cybersecurity and Infrastructure Security Agency (CISA) and the National Cybersecurity Alliance (NCA) lead a collaborative effort to raise cybersecurity awareness both nationally and internationally.
"[Cybersecurity] is everyone's business from CEO to non-management; it's not something that you can invest in once – this is a continually evolving threat environment with continuous investment," Scott said.
Scott encouraged attendees to leverage resources available as there's numerous government-issued sites that have beneficial information. "In cybersecurity, we go from all is well to near disaster. The cyber threat is real – it's not going away," he concluded.
Scott has more than four decades of government and military leadership experience including more than a decade of service with the US Department of Homeland Security in a variety of senior cybersecurity roles. In 2019, Scott began his current role at The White House as its Director for Critical Infrastructure Cybersecurity in the National Security Council, where he planned, directed, and coordinated the development of policies relating to critical infrastructure cybersecurity and other issues that affect U.S. national security and foreign policy interests and helps develop and implement policies regarding risks related to information and communications technology and services supply chains and cybersecurity.
Sparks and Scott commended the LTL industry and NMFTA's members for taking the lead in cybersecurity initiative in the trucking industry.
"The research we've done for years, and our relationship with the CISA in making sure that as technology comes full force at our industry, that we take a step back and ensure those gaps reach between in-office staff and the equipment is highlighted and solved," Sparks said.
NMFTA leads the transportation industry in identifying, mitigating, and reducing cybersecurity risks. The association conducts and sponsors research to increase our understanding of security threats to our industry. Of note, NMFTA will be hosting its second annual Digital Solutions Conference Nov. 13-15, also in Alexandria, Va.
"Given the importance of the nation's digital infrastructure, we've decided to offer this highly-anticipated conference to all those in the supply chain industry. From carriers to those who play a vital role in the movement of goods and services, we must prepare now to protect our industry and businesses," Sparks said.
The complimentary conference will feature numerous presentations by leading cybersecurity experts, a "truck hacking" presentation, a keynote address by Eric O'Neill, a former FBI counterterrorism and counterintelligence operative, and more. To learn more about the Digital Solutions Conference, visit www.nmfta.org/events.
To learn more about NMFTA, visit www.nmfta.org.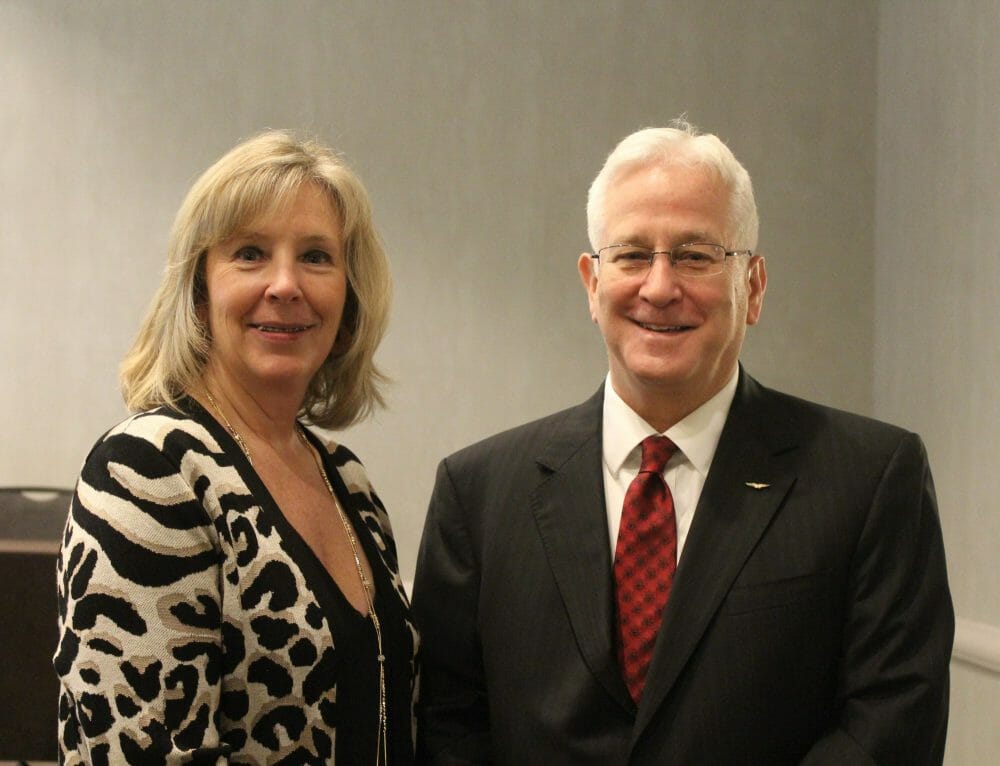 About NMFTA
Since 1956, the National Motor Freight Traffic Association, Inc. (NMFTA) has represented the interests of the less-than-truckload (LTL) motor carrier industry. NMFTA is committed to helping LTL carriers meet the challenges confronting the transportation industry in the 21st century through research, education and the publication of specifications, rules, transportation codes and the preparation and dissemination of studies, reports and analyses. Membership in NMFTA is available to all for-hire interstate and intrastate motor carriers.
Contact
Helen Mosher
Chief Marketing Officer
helen.mosher@nmfta.org
703-838-1810
SOURCE National Motor Freight Traffic Association